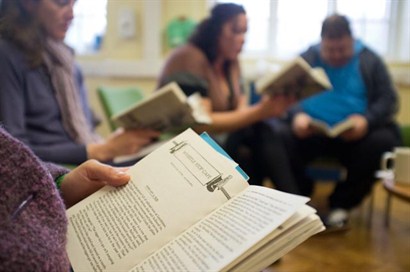 Shared Reading Group
Enjoy short stories and poetry read aloud in this relaxed social group.  Drop in each week and take an hour out of your day to escape as we read in a group and discuss the thoughts, feelings and ideas that come to light.
This isn't a book club so there's no need to read in your own time. There's also no pressure to speak or read aloud, you can just sit back and listen if you like.
Shared reading is a great way to share ideas and connect with new people. Why not come and give it a try?