On Saturday 7th May, we had the absolute pleasure to host a Solidarity Disco Banquet with Squash Liverpool CIC.
The Solidarity Disco Banquet events are super-friendly and fun gatherings, full of music, singing, cooking, disco-dancing and eating, taking place in the week leading up to Eurovision at venues across Liverpool, standing in solidarity with Ukrainian people. DJ LadySpice was on hand filling the room with great music and everyone was getting involved with a boogie whilst making some delicious tradition meals from both Liverpool and Ukraine.
It was really great to see our community come together in solidarity with Ukraine whilst learning about solidarity and other cultures.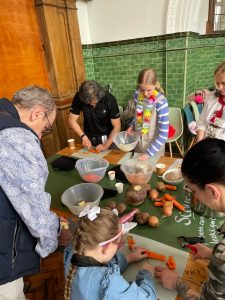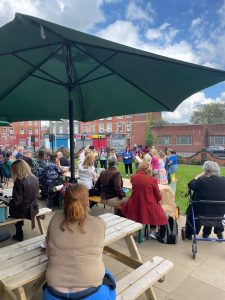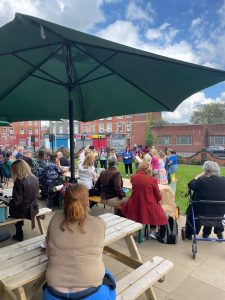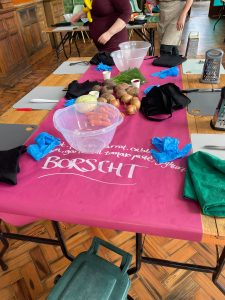 Solidarity Disco Banquets is part of
#Eurostreet
: a unique education & communities programme, to celebrate all things
#Eurovision
. Squash Liverpool are hosting some more Solidarity Disco Banquets at other venues across Liverpool, to book your free space visit: https://squashliverpool.co.uk/