Gill Downey, Chair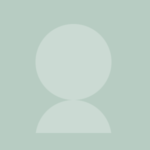 I'm a Lister Steps Trustee because… they were there for me when I needed flexible childcare I could trust for my children when they were young, it's good to be able to give something back. I live in the local community and believe Lister Steps champions the whole community, providing vital services for all. It's fantastic to be part of the Old Library project, taking Lister Steps to the next level.
I've got skills and experience in… early years education being a primary teacher for 16 years, parental involvement, parenting, community learning and supporting adults as a senior officer for a local authority. I'm passionate about supporting people and the wider community.
I help by… chairing meetings, supporting other trustees and the senior management team, and attending community events such as The Old Library open days.
You can make me smile with… a hug from my grandson, family is everything to me. I enjoy a glass of wine with friends and recently discovered a liking for walking around local outdoor spaces.
Julie May, Company Secretary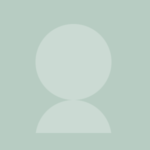 I'm a Lister Steps Trustee because… back in 1997 I was a working parent in need of after school childcare. In the absence of such provision I joined a group of parents to set up our own childcare company, Lister Steps. We recognised the need for a base to deliver services and provide opportunities for the whole community and this became our vision. I have remained a trustee because I am committed to achieving this vision for the people of Tuebrook.
I've got skills and experience in… social work and mental health, being a trustee and company secretary, an understanding of the causes and effects of poverty and deprivation and a commitment to address social inequalities. Other skills include being a parent, a good organiser, and a good listener.
I help by… undertaking the role of company secretary for Lister Steps which involves supporting the chair to ensure the smooth functioning of the Board. I help out with community engagement and fundraising events; attend other meetings and social activities as a Board Representative. I also take Gaynor (our CEO) out to the 'Jolly' for lunch when I know she needs a well-earned break.
You can make me smile with… I have a passion for travelling. My favourite place in the whole world (apart from home) is India which I have visited many times and always have a desire to return. In my retirement I am striving to keep myself fit physically and mentally and have fun by learning to play the ukulele, doing Tai Chi, yoga, and ceilidh dancing. I am a constant reader of fiction, a Harry Potter fan (I'm in Hufflepuff!), and a member of the New Brighteners Beach Cleaning team.
Dave Barlow, Trustee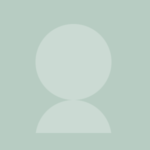 I'm a Lister Steps Trustee because…I believe that Lister Steps has a huge role to play within our community in providing flexible childcare and after school activities for local children. And now through The Old Library, we can continue to support our community even further.
I've got skills & experience in…a range of areas through my involvement in trade unions where I am a Branch Organiser and personal caseworker. This involves all the challenges of employment and education. I am also a Parent Governor at West Derby School which gives me further insight into the local education system.
I help by…attending The Old Library open days and supporting other trustees and the management team. Also as a parent and grandparent, I understand the requirements of educational services and community activities.
You can make me smile…with seeing Everton Football Club at the top of the Premier League 😉 and helping other people within our community.