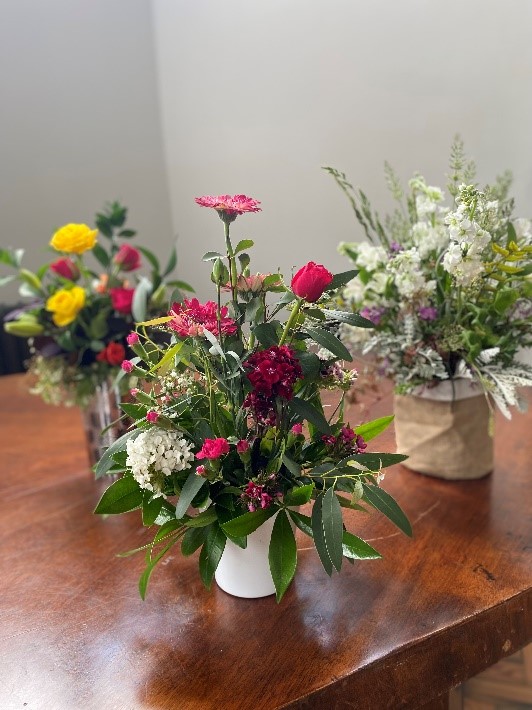 Community floristry workshop – Introduction to flower arranging
Learn how to make your very own floral arrangement from supermarket bunches of your choice, with Joy from Flowerhaus.
Have you always wanted to know how to arrange your supermarket bunches beautifully instead of just plonking them in a vase?
No previous experience is necessary as you will be guided throughout. The basic tools and equipment used in floristry will be discussed to give you a better understanding of what they are used for. There will be a demonstration in stages to allow you to make this beautiful design and take it home.
You will need to provide all your own materials to include:
a pair of scissors
one block of oasis for fresh flowers
a favourite vase from home
a colour coordinated selection of supermarket flowers for your home décor theme (artificial or dried materials can be included)
fresh greenery foliage must be included or cut some from the garden.
This photo is an example of the kind of arrangement you can make, colours and contents will depend on what you bring along.