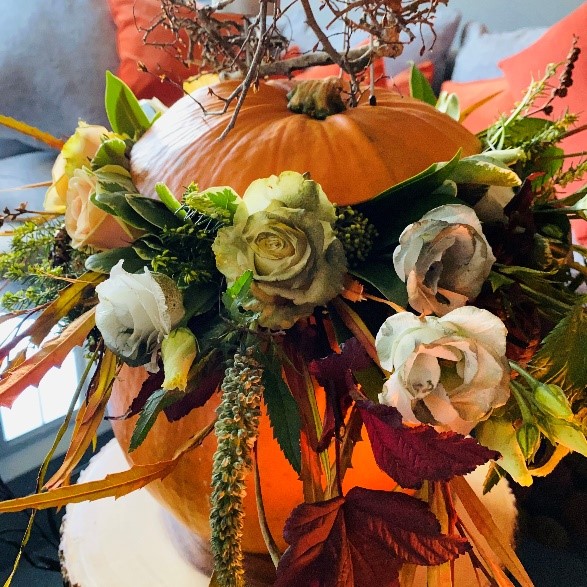 Community floristry workshop – Halloween pumpkins
Learn how to make an exciting Pumpkin flower arrangement using all the colours of Halloween, with Joy from Flowerhaus.
No previous experience is necessary as you will be guided throughout this two hour workshop. The basic tools and equipment used in floristry will be discussed to give you a better understanding of what they are used for. There will be a demonstration in stages to allow you to make this beautiful design and take it home.
You will provide all your own materials to include:
a pair of scissors
sharp knife for cutting lid of pumpkin
spoon for scooping out pumpkin
one block of oasis for fresh flowers
a Pumpkin approx. 12 inches in diameter
some wooden skewers/ kebab sticks
a colour coordinated selection of fresh flowers for Halloween maybe include some Halloween accessories, dried fruit etc to enhance your design (artificial or dried materials can be included)
fresh greenery foliage must be included or cut some from the garden.
The image below is an example of what you will make, colours and contents will vary according to what you bring.