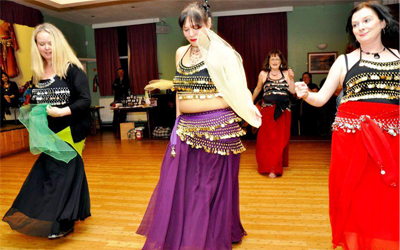 Bellydancing with Aziza's Angels
Bellydancing is back at The Old Library!
We've really missed having Aziza's Angels here at The Old Library but we're excited to announce that Carolyn is back with a new class every Thursday, 6pm – 7pm. Learn the art of this beautiful dance in a fun, supportive atmosphere. A great way to keep fit, boost your confidence and tone your body inside and out.
Classes cost £5 per session. To sign up, contact Carolyn on 07941 033039 or visit the Aziza's Angels website.